Welcome To TechU
---
Delta is proud to introduce TechU - We are focused on creating a clear pathway for future Aircraft Maintenance Technicians (AMT). Our mission is to educate and inspire. Through TechU, learn about endless opportunities at Delta and beyond.  
Our team extends from community outreach, to collaboration with educational institutions, the US military and our partner organizations. Let the TechU Team help accelerate your future. 
TechU, where knowledge takes flight!
The TechU Team is focused on creating a clear pathway for future aircraft technicians through our TechOps Career Pathway Programs.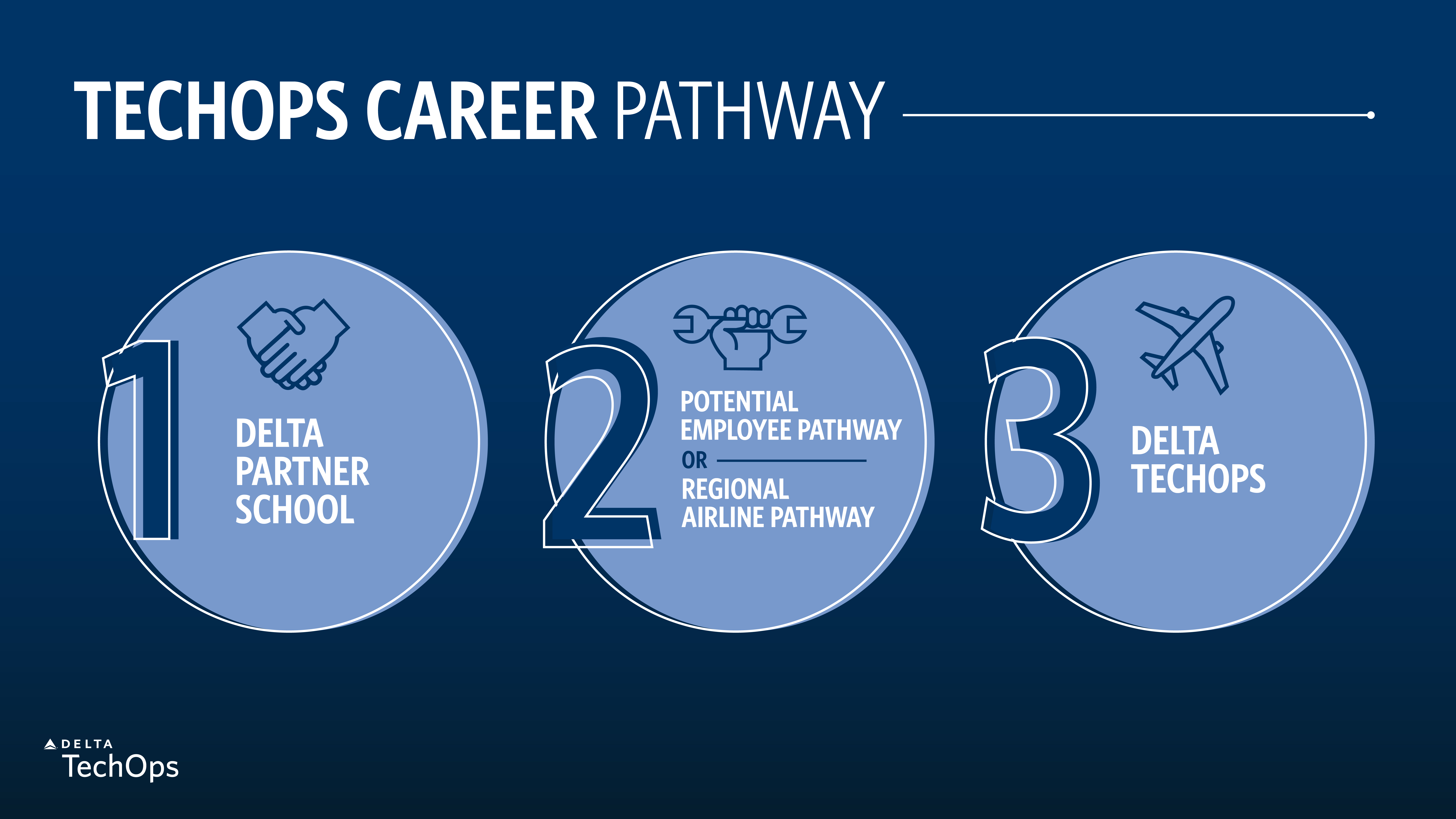 The 2021 Boeing Pilot and Technician Outlook projects that 612,000 new pilots, 626,000 new maintenance technicians and 886,000 new cabin crew members will be needed to fly and maintain the global commercial aviation fleet over the next 20 years. The forecast is limited to the commercial aviation sector and assumes air traffic demand recovers to 2019 levels within the next couple of years. This year's outlook does not include business aviation and civil helicopter demand, which is a change from last year's forecast. [Source: Boeing]
Delta TechOps plans to hire as many as 1,000 new mechanics, technicians and other team members by the end of 2021 to support the growing operation – ensuring that Delta continues to lead the industry in on-time arrivals and zero-cancellation days. Read more at the Delta News Hub.