What is a Delta Aircraft Maintenance Technician?  
Aircraft Maintenance Technicians or AMTs are responsible for ensuring the safety and mechanical reliability of each flight on Delta Air Lines every day. Delta AMTs have a critical role in keeping millions of people safe each year. AMTs maintain or repair aircraft, engines, components and avionics systems according to Delta and FAA specifications. While all Delta employees are responsible for practicing safety-conscious behaviors, AMTs are especially safety conscious in all operational processes and procedures. Safety first!  
AMTs possess highly-transferable skills that can be used across many industries. Specialty fields include avionics, welding, engine overhaul, composites, engineering and more!  
If you are interested in: 
How things work 

High-tech tools 

Cutting-edge work environment

Team based problem solving

Accomplishing critical missions

Utilizing predictive maintenance systems 

Epic job setting

Spirit of teamwork 
Delta AMTs enjoy: 
Above-average pay and benefits

Delta flight privileges  

Opportunities for career advancement 

Positions at great airports all across the nation

Continuous opportunities to learn 

Grounded career in aviation 
Are you a good fit?
This is literally a hands-on job! Dexterity is critical when working to pull things apart and put things back together again. In addition, attention to detail is required to comply with very precise standards. Often AMTs rely on their technical and troubleshooting skills. Their ability to understand how to use diagnostic instruments and specialty tools allow them to solve problems and keep airplanes flying high!  
Delta Air Lines scoured the country for the best FAA approved Airframe and Powerplant programs. Each potential school underwent a comprehensive audit before Delta selected the top schools to partner with. Delta supports these schools with training content, resources and access to Delta TechOps expertise. 
Programs are typically 18-24 months  

Most schools are eligible for financial aid and VA educational benefits  

Choose from over 50 Delta Partner schools across the country  
Upon graduation, successfully pass the FAA written, oral and practical exams, obtain you're A&P Certificates and you are on your way to a great career!
A&P graduates and veterans can explore opportunities to join the Delta family through two primary pathways: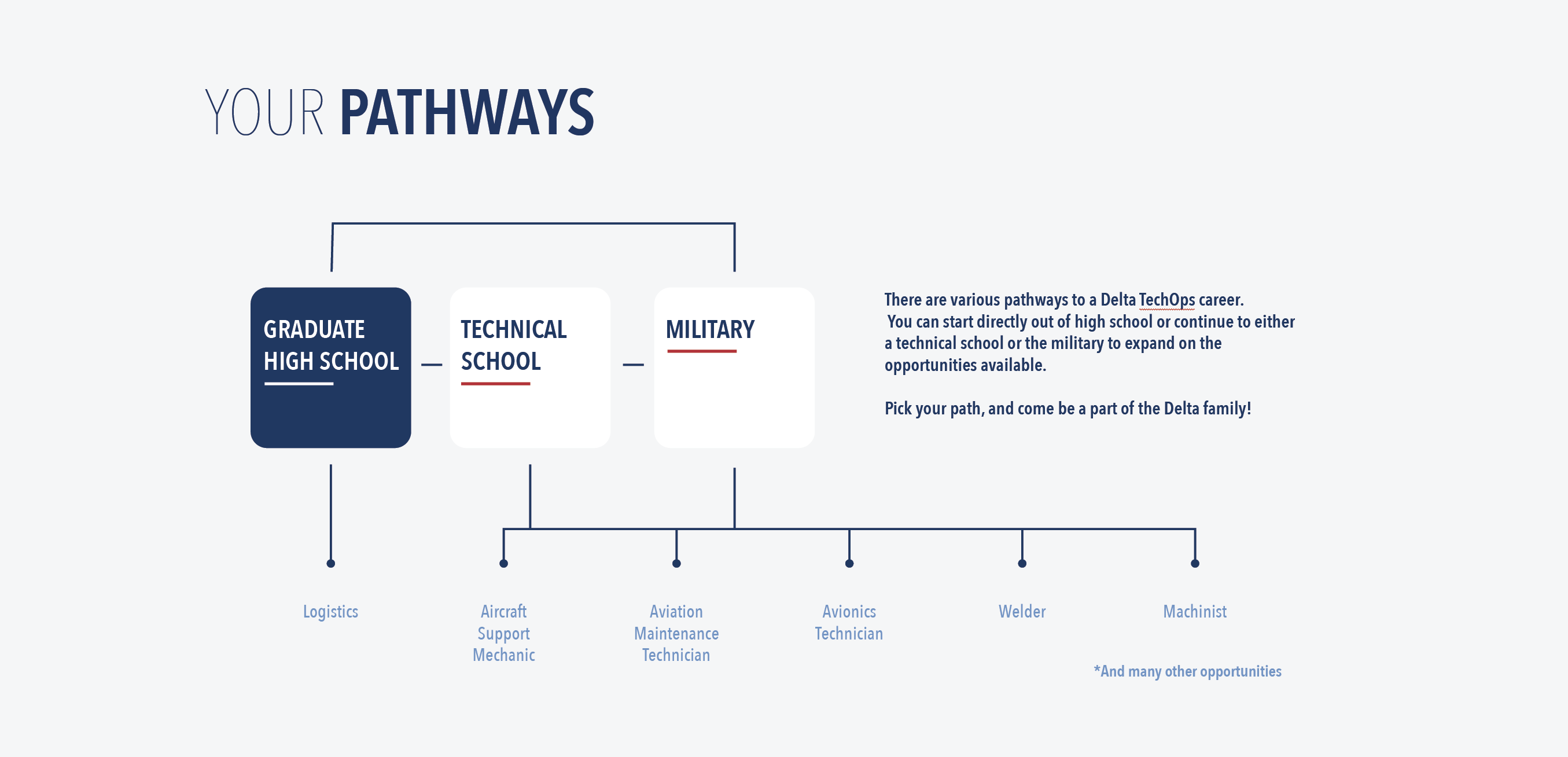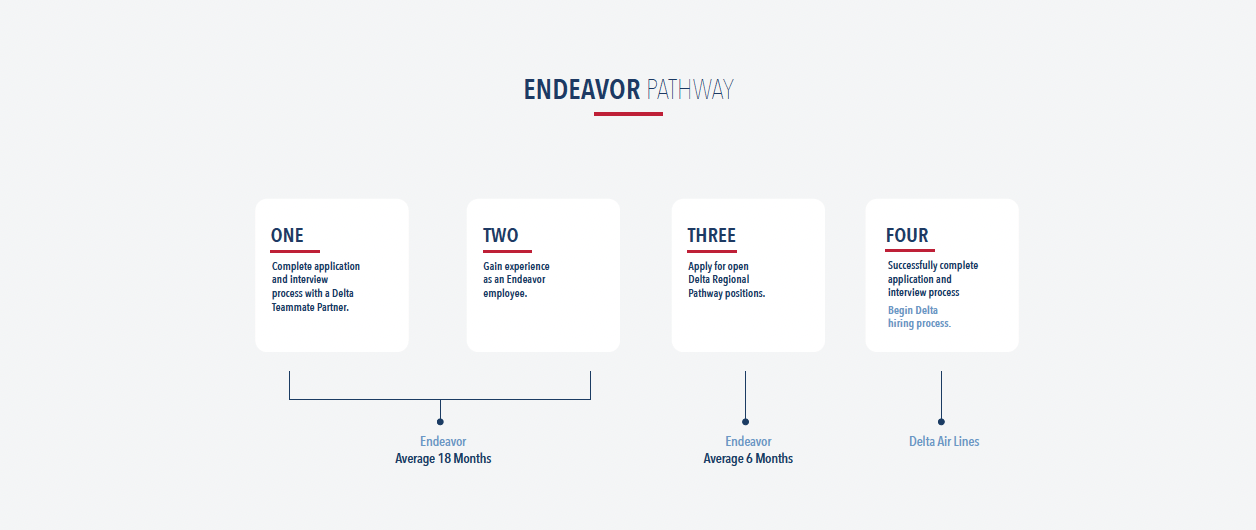 Program Details and Differences
Delta TechOps 
Employer: Delta TechOps
Partner staffing agency's source talented individuals for permanent opportunities at Delta Air Lines. ASMs work hand-in-hand with experienced Delta employees.
Program Overview: ASMs work with a mentor to complete a structured, on-the-job training program and are evaluated on a monthly and quarterly basis. Upon successful completion, ASMs may begin the onboarding process.
Position: Aircraft Support Mechanic (ASM) Assists mechanics in technical or non-technical functions according to Delta and FAA specifications. Must have AMT sign off completed work.
Certification: All candidates should either have an FAA Airframe and Powerplant Certificates OR have training and be on track to receive the certificates within 9 months.
Workplace: Delta TechOps Facility
Regional Pathway
Employer: Endeavor Air
Endeavor Air is a regional airline and wholly-owned subsidiary of Delta. Endeavor operates the world's largest fleet of CRJ-900 NextGen aircraft, as well as the CRJ-700 and CRJ-200 regional jets. Endeavor offers limitless potential for aviation professionals looking to start or continue their careers.
Program Overview: After 18 months employment with a Delta regional carrier, recommended AMTs can apply for the interview process with Delta. Successful candidates will be extended a conditional job offer at Delta Air Lines.
Position: Aircraft Maintenance Technician (AMT) AMTs are responsible for ensuring the safety and mechanical reliability of each flight. AMTs maintain or repair aircraft, engines, components and avionics systems according to Delta and FAA specifications. Ability to sign off completed work and return aircraft to service.
Certification: All candidates should either have an FAA Airframe and Powerplant certificates.
Workplace: Regional Carrier Facility
For more information click
here
.
ADVANCE YOUR CAREER
---
What does a typical career look like? ... Anything but typical!
Becoming an AMT will kick-start your career but it's only an opportunity for growth! After gaining experience within the TechOps industry, let your interest guide your career at Delta. These are just some of the opportunities available.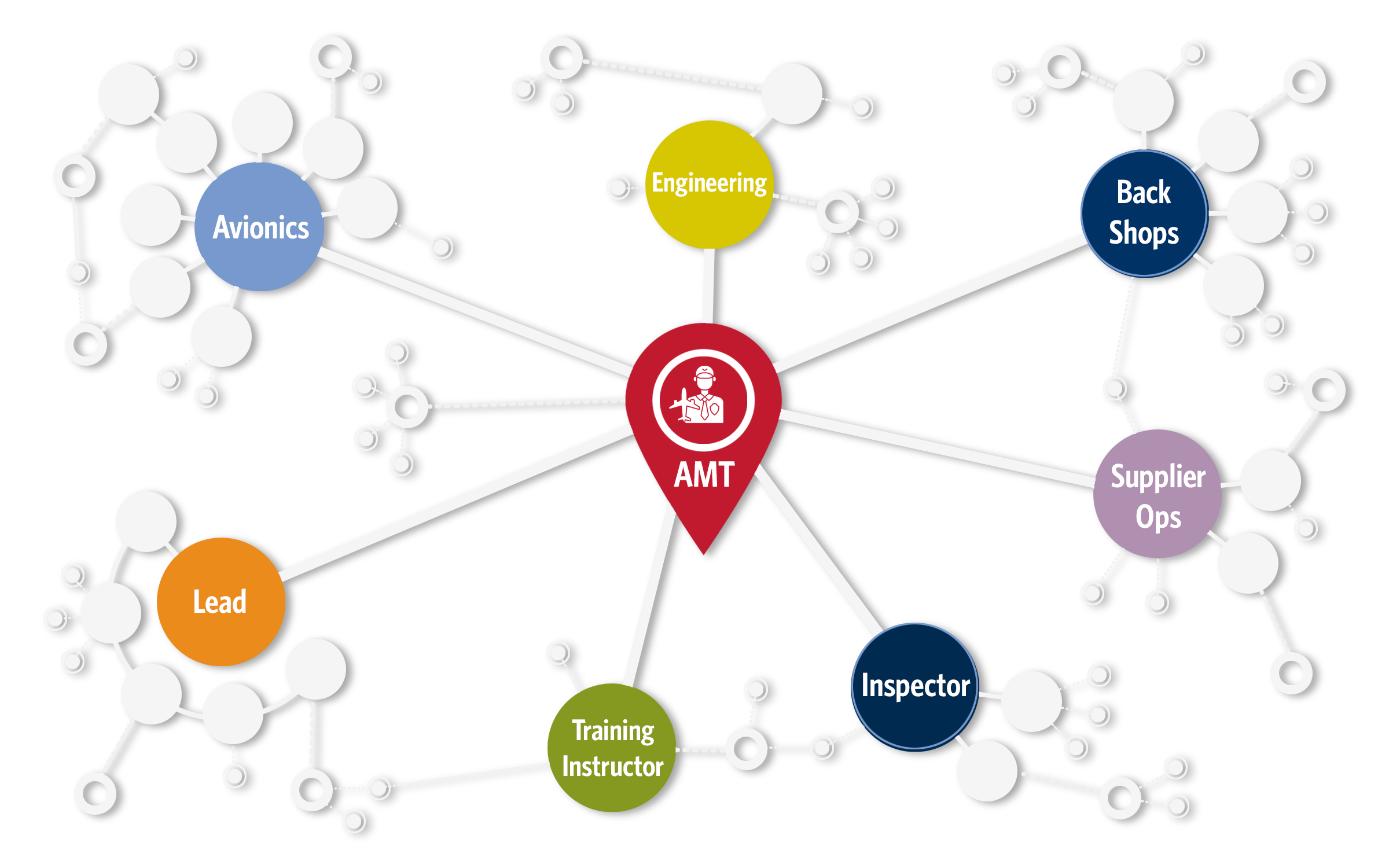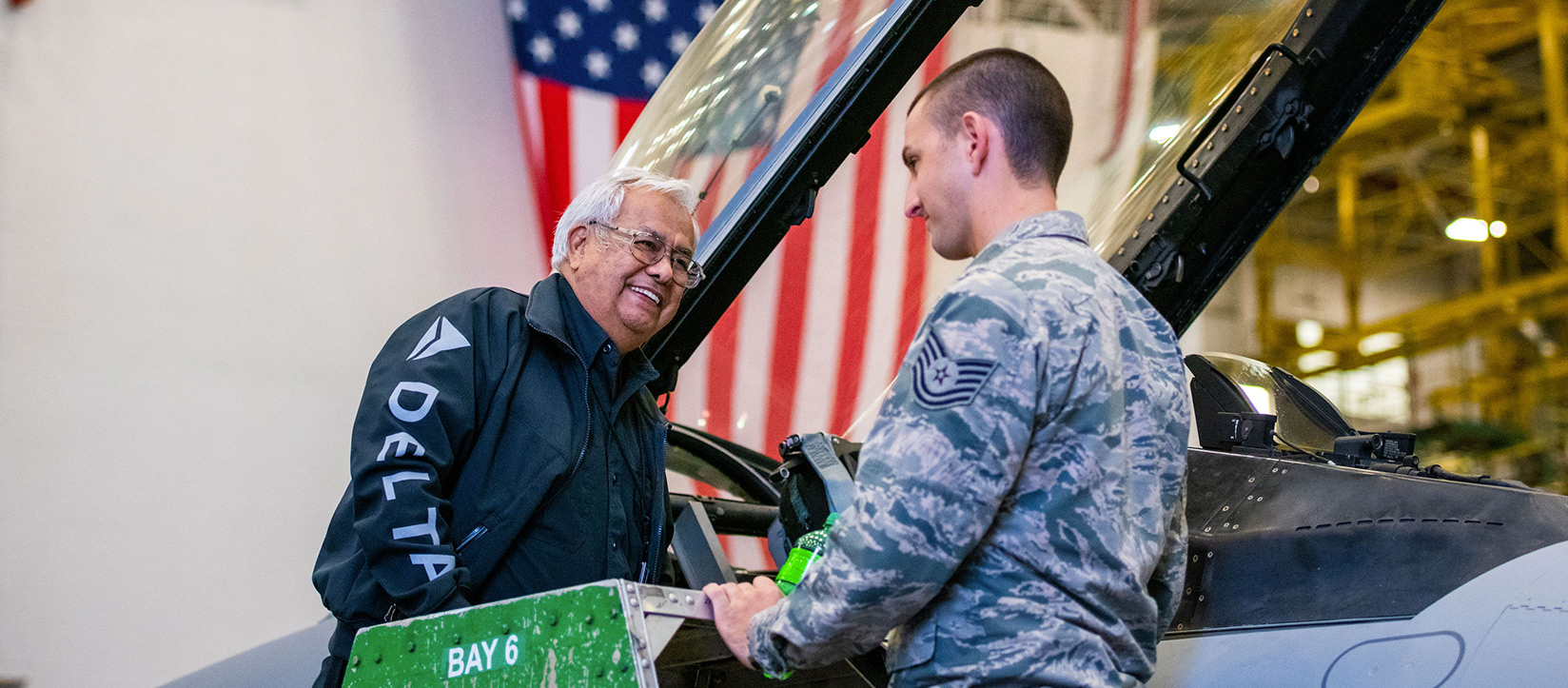 First and foremost, thank you for your service! We at Delta Air Lines are honored that you have expressed interest in pursuing a career with us. Ready for your next mission of connecting the world? At Delta, we value our veterans and believe they have exceptional skills and invaluable experience. We are committed to hiring and providing career pathways for service members and veterans and continually search for those that embody our core values of servant leadership, honesty, perseverance, respect and integrity.  
A&P Prep Course – Individuals must have completed FAA Form 8610-2 in which block V has been signed by an FAA inspector or must have a certificate of completion from a certificated Aviation Maintenance Technician school to apply. Check out one of our partner schools for an A&P Prep course:
If you are interested in obtaining your A&P certificates, we can help! Click Aspiring AMT for more details.
BEYOND DELTA
---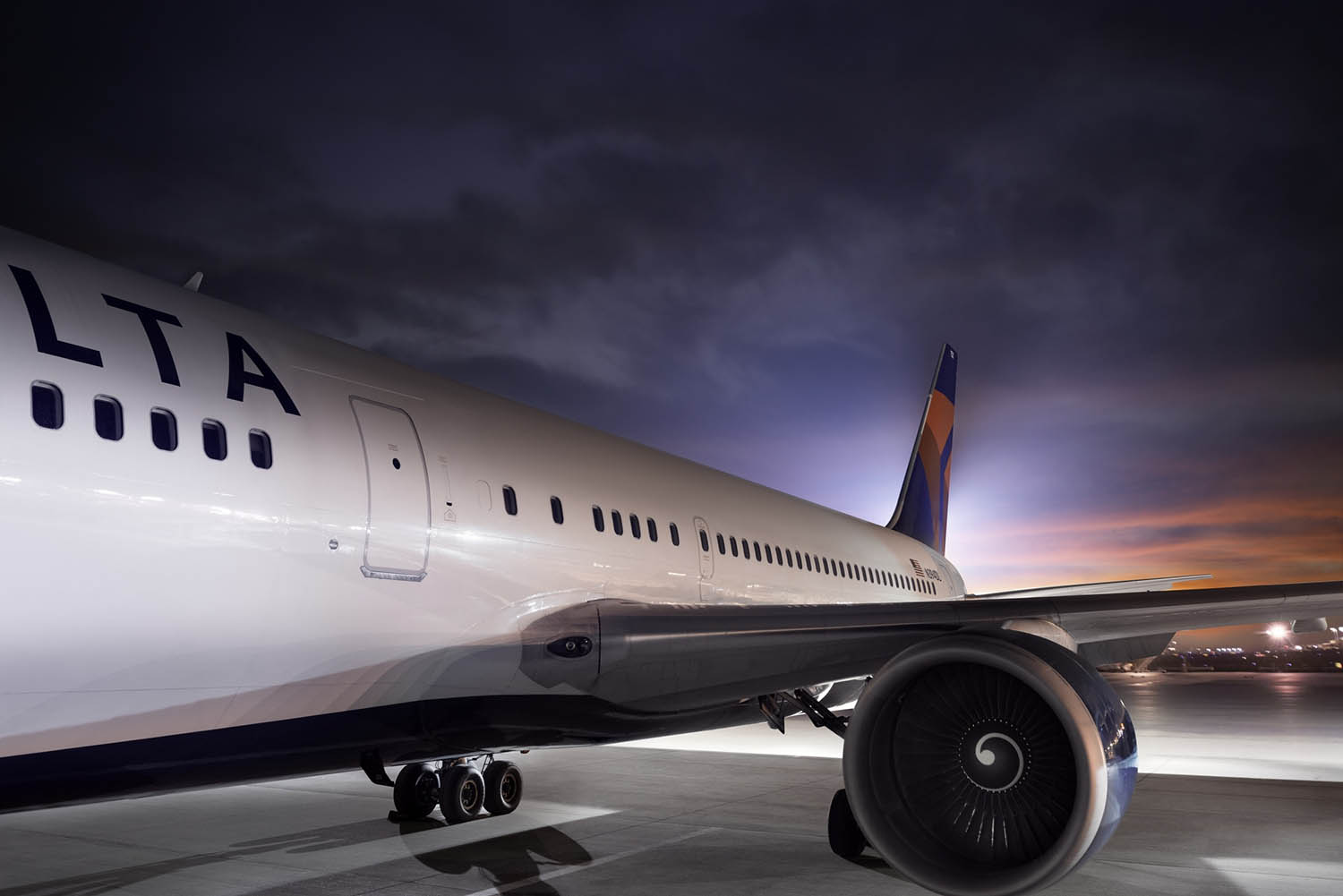 For individuals that dedicated their career to Delta, there is an opportunity to enrich the next generation of aircraft mechanics beyond Delta.  
Want to make a difference? Become an instructor or volunteer with one of our Partner Schools! This is a great opportunity to transfer your industry knowledge and expertise to future generations to come.  
More details coming soon!